Profile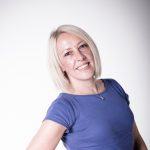 Lisa Kelly
Curriculum Vitae
Education

I went to a really small primary school in Bolton, it was so small we had to walk to another school to share their sports field and eat lunch in their restaurant! I then went to Farnworth Grammar School which unfortunately closed after I left. My Grandma and my Mum had also gone to school there so the building had become very old. I then studied chemistry part time at MMU whilst I worked in a quality control laboratory at Magnesium Elektron. I was responsible for testing the products they made on the plant to make sure they were good quality. I was hard working and studying at the same time, a bit like the apprenticeships that exist today, but it was also great as I could learn theory and practical stiff at the same time.

Qualifications

Maths - A English - B English Literature - B French - B German - B Chemistry - C Physics - C History - B BTEC OND Chemistry - Distinction BTEC HND Chemistry - Distinction I have also taken a few German language exams and IO can now speak fluent German

Work History

I have had many different jobs at BASF always working with customers. Customer service based in the office looking after their day to day needs, and then as Account manager which involves visiting customers telling them about what BASF makes to help them produce their own products. I have sold products for cosmetics, food, pharmaceuticals, household cleaners like washing powders to name a few. My most exiting job was selling ingredients for fragrances, and then I lived and worked in Switzerland!
Favourite thing to do in my job: I talk to a lot of people in my day to day work, everyday is different!

About Me: I live in Cheshire with my husband Mark, and my 12 year old daughter Aisling and my 11 year old son Jack. I love sports, cooking and hanging out with my family and friends.

My Work: I manage BASF's distribution business which is called BTC. We are responsible for supplying to small and medium sized customers in the UK. I am head of a team of 42 people who help our customers be successful. BASF manufacture so many different products every day can be totally different. BASF is committed to sustainability as the worlds leading chemical manufacturer. As chemistry touches so much in our daily lives we can have a huge impact with trying to help with the diverse challenges we will face in the future, such as a larger global population, more people living in cities, higher food and energy needs.

My Typical Day: I normally get up around 6.30am and immediately make coffee! After seeing my two children off to school I will either travel around 15 minutes in the car to our office in Cheadle, or I will travel somewhere else for meetings (London, Manchester, Germany are frequent locations). No two days are every the same. I spend a lot of my time helping and supporting my team so we can help our customers, or in lots of meetings where we talk about and plan for the future.

My Interview

How would you describe yourself in 3 words?

Friendly, talkative, fun

What or who inspired you to follow your career?

My Mum always believed everything was possible!

What was your favourite subject at school?

Maths, it was always my best subject

What did you want to be after you left school?

I was never really sure.....

Were you ever in trouble at school?

Not often, but only for silly things :-)

If you weren't doing this job, what would you choose instead?

Backing singer

Who is your favourite singer or band?

Take That

What's your favourite food?

Sushi
---
---